Announcements & News
Nutrition for Life Seminar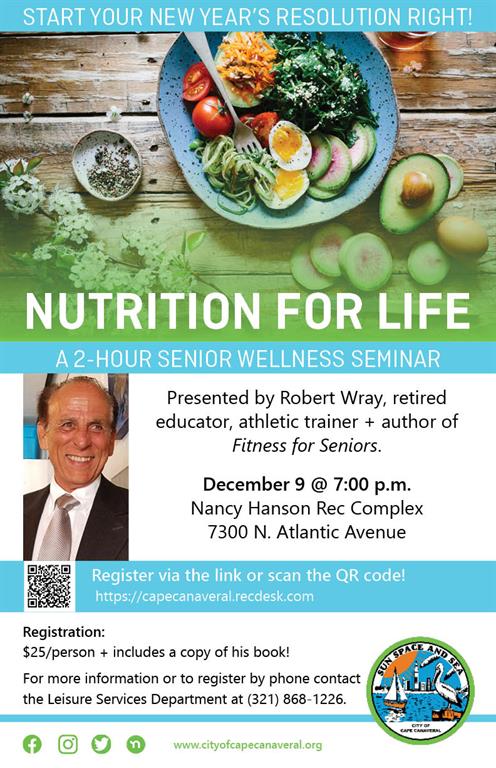 Fitness/nutrition seminar for adults/seniors from retired educator, athletic trainer and author of Fitness for Seniors, Robert Wray. $25 per person + includes a copy of his book.
Ladies Pickleball Now Registering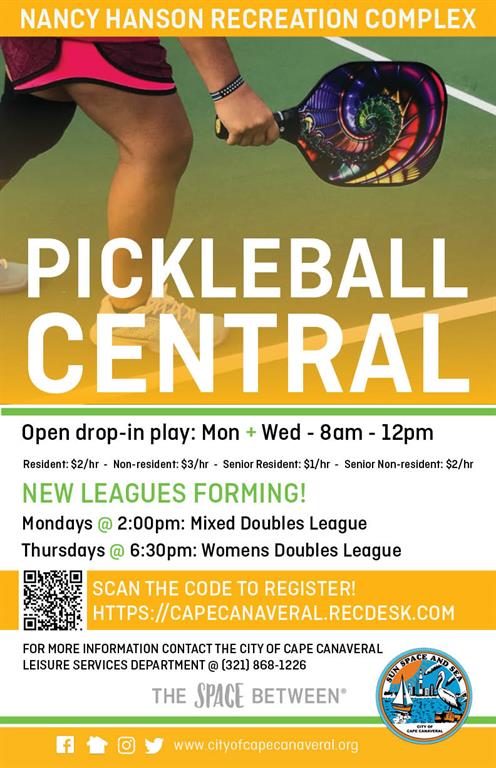 The 2nd season of Ladies Pickleball is now registering for a league projected to start on November 5th. Teams will play at the Nancy Hanson Recreation Complex on Thursday evenings. The 3.0- division will play at matches at 6:30pm while the 3.0+ division is scheduled to play their matches at 7:30pm.